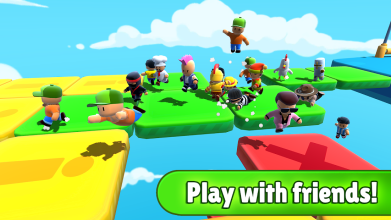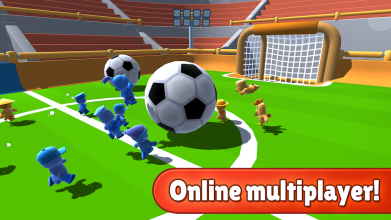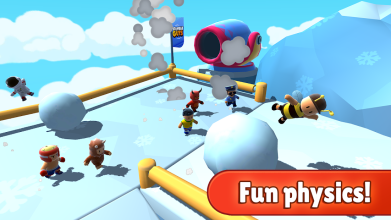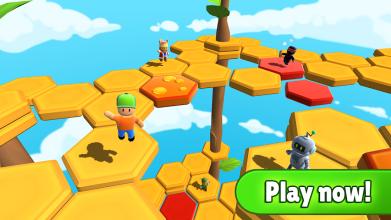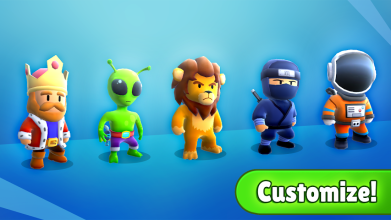 Features Review
Step right into a realm of hilarious pandemonium with Stumble Guys, an epic blend of exhilarating races, strategic survival, and gripping multiplayer gameplay. Offering a zany backdrop of hurdle-hopping and player-toppling chaos with an infectious dose of fun, Stumble Guys asserts itself as the quintessential family-friendly game sure to keep you entertained for hours.
Gameplay - Dodge, Dip, Dive, Duck and... Stumble!
Stumble Guys delivers an unmatched multiplayer experience, allowing you to enter a quirky race with up to 32 opponent players. As laughter and congenial rivalry fill the virtual arena, each player's objective remains the same - make it through each round amidst falling, jumping, and stumbling your way through the knockout rounds and cross the finish line before your friends. Getting a star and a fun reward for every victory is the cherry on top.
Bonus Round - Let the Playful Battle Begin!
Adding an interesting twist to the traditional knockout formats, Stumble Guys includes a diverse range of games. Battle your friends in survival elimination or team play across wide-ranging maps and varying difficulty levels. The goal is simple – stumble to survive the chaotic melee and come out on top!
Bring your Friends to the Party
Stumble Guys' multiplayer features also allow for friendly battles with friends and family. Arrange custom parties where you can find out who can outwit, outrun, and outstumble the competition, adding an extra layer of fun, especially for groups. Now, every family game night can involve a hilariously frantic race to the finish line!
Customization – Step In-Style
Stumble Guys elevates the gaming experience by allowing players to express their unique style within the game. Each Stumbler avatar can be customized with special emotes, animations, and footsteps, injecting extra personality into the gameplay.
Stumble Pass – A Fresh Way to Stumble
Adding an intriguing element to the gameplay, the Stumble Pass offers new content, customization, and rewards every month. The fun never truly ends but constantly evolves to keep you entertained.
Conclusion
In the wide-ranging world of gaming, Stumble Guys manages to embody the ultimate virtual playground. It combines light-hearted fun with competitive gaming to provide an exceptional experience. Become a part of the thrilling Stumble Guys universe with over 30 maps, levels, and game modes waiting to be explored.
Pros:
Extensive multiplayer platform for up to 32 players;
A blend of races, survival elimination, and team playing across diverse maps and levels;
Rewarding system, with stars and fun rewards for every victory;
Personalization options for your Stumbler.
Cons:
The chaotic melee in-game might be too overwhelming for some;
It could do with more variety in obstacles and challenges.