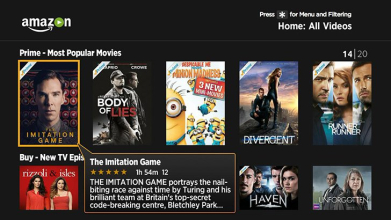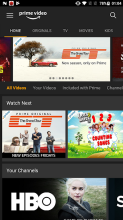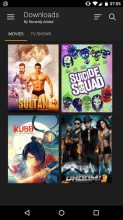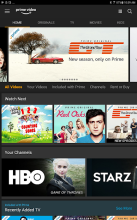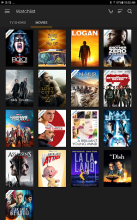 Features Review
Amazon Prime Video: A Rival in the Streaming Wars
Introduction: The Prime Choice for Entertainment
Just a few years ago, Netflix and Hulu were the biggest contenders in the streaming service market, but now, Amazon Prime Video has aggressively become one of the prime choices for entertainment. Offering a vast library of films, TV shows, and exclusive content, it has rapidly gained popularity and now ranks as one of the top platforms for online video streaming. However, it has its fair share of drawbacks as well. In this Amazon Prime Video review, we'll take an in-depth look into what makes this platform a strong contender in the streaming wars and talk about both its shining and weak sides.
Body: The Pros and Cons of Streaming with Amazon Prime Video
1. Expansive and Diverse Library
One major strength of Amazon Prime Video is its extensive library of content, including popular TV shows, films, documentaries, and Amazon Originals. Whether you are a fan of drama, comedy, action, sci-fi, or anything in between, Prime Video has got you covered. Amazon continues to invest heavily in original programming, with several successful series like The Marvelous Mrs. Maisel, The Boys, and Tom Clancy's Jack Ryan. Additionally, it offers a decent selection of 4K UHD content, which is a delight for users with high-resolution TVs or monitors.
2. User Experience and Interface
Amazon Prime Video's website and app boast a sleek and modern design, providing users with an intuitive and easy-to-navigate browsing experience. However, there is room for improvement. Unlike other streaming platforms, Prime Video lacks the option to create multiple user profiles. This means that your watch history and recommendations will be mixed with those of all other family members who share your account. This can be particularly bothersome for parents who would like to filter content based on each child's age and preferences.
3. X-Ray Feature
A standout feature of Amazon Prime Video – and one that sets it apart from most competitors – is X-Ray. This allows users to access trivia, behind-the-scenes information, cast details, and more during a show or movie. It's a great tool for cinephiles who like to dive deep into the background of their favorite content.
4. Weak Sides: Accessibility and Availability
Despite its attractive offerings, Amazon Prime Video falls short in certain areas. For one, some users report difficulties in accessing the app on certain devices, such as specific smart TVs or streaming devices. Additionally, while the service is available in many countries, its content library may vary significantly between regions due to licensing restrictions. This can be frustrating for users who travel frequently or reside in countries with a limited selection of titles. Lastly, the platform's original programming still lags behind that of competitors such as Netflix and HBO in terms of overall quality and variety.
Conclusion: Viewer Impressions and Final Verdict
Amazon Prime Video has come a long way since its inception, positioning itself as one of the major players in the streaming wars. Its expansive library, original programming, and unique features like X-Ray make it a strong contender for viewers looking for diverse and engaging content. However, there's no denying that it faces stiff competition from the likes of Netflix and other streaming platforms, which offer a more personalized user experience and a greater variety of high-quality originals.
Users generally have a positive impression of the platform, praising the value and convenience that come with an Amazon Prime membership, which includes free shipping, Amazon Music, and Prime Video. Nevertheless, the lack of multiple user profiles and accessibility issues on certain devices are major drawbacks that Amazon needs to address to stay competitive in the ever-evolving streaming market. All in all, Prime Video offers a valuable entertainment option on its own, and when combined with other Prime benefits, it becomes an even more enticing choice for those looking for variety and convenience in their streaming platform.