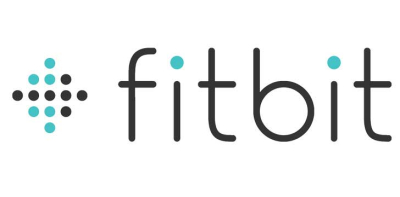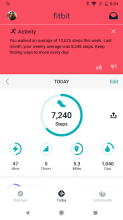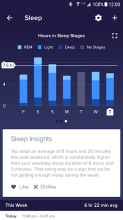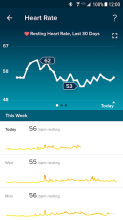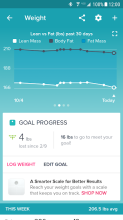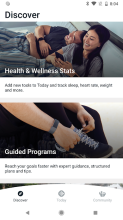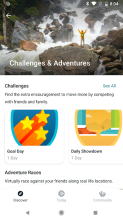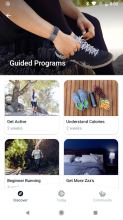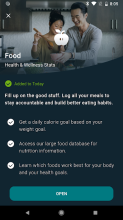 Features Review
Fitbit: Comprehensive Health and Fitness App to Track and Reach Your Goals
Introduction:
When it comes to fitness tracking and health management, Fitbit is a popular choice for many people around the world. The Fitbit app allows you to take advantage of a variety of features to help you monitor your daily activities and enhance your overall wellness. With the Fitbit app, you can set goals, track your progress, and receive personalized guidance to help you achieve the fitness level you desire. In this review, we will dive into the various aspects of the Fitbit app, including its functionality, usability, interface, personalization, security, and user ratings and reviews.
Functionality:
One of the primary reasons behind the popularity of the Fitbit app is its functionality. It offers a wide range of features to help you track your exercise routines, monitor your sleep schedule, and even track your calorie intake throughout the day. Additionally, the app syncs with various Fitbit devices to provide you with real-time data, allowing you to keep an eye on your heart rate, steps, distance, and more. The app also allows you to engage with friends, participate in challenges, and share your achievements, further enhancing your fitness journey.
Interface Usability and Navigation:
The Fitbit app has a user-friendly interface that is simple to navigate, featuring easy access to all of its core features. Its layout is crisp and clean, with intuitive icons and categories. The dashboard presents an overview of your daily progress, while the tabs at the bottom allow for quick access to various aspects of the app, such as exercise, nutrition, sleep, and social interactions. Considering both new and experienced users, the Fitbit app's design caters to all, making it simple and straightforward to navigate through its features.
Personalization and Security:
Another key feature of the Fitbit app is its personalization. The app allows you to set individualized goals based on your desires and needs, adjusting various factors such as exercise intensity, sleep schedule, and weight management. Fitbit further enhances the user experience by offering personalized recommendations and insights based on your data. In terms of security, Fitbit takes user privacy and data protection very seriously. The app employs modern encryption methods and practices to ensure that all of your information remains secure and private.
Ratings and Reviews on Google Play and App Store:
The Fitbit app is widely appreciated by users, with positive ratings and reviews on both Google Play and the App Store. On Google Play, the app has a rating of 3.8 out of 5 stars from over 700,000 users. The App Store boasts an even higher rating of 4.7 out of 5 stars based on more than 1.2 million ratings. Users frequently praise the app for its user-friendly interface, functionality, and helpful insights that aid them in achieving their health and fitness goals.
Advantages of Fitbit:
Wide range of features, including exercise, sleep, and nutrition tracking
Easy-to-navigate and user-friendly interface
Personalized goals, recommendations, and insights
Compatibility with various Fitbit devices for real-time data sync
Encourages social engagement with friends and participation in challenges
Strong security measures to protect user data and privacy
Highly rated and reviewed by users on both Google Play and the App Store
Disadvantages of Fitbit:
Requires a Fitbit device for full functionality and features
Some users complain of occasional app crashes and bugs
Food tracking database may not always be accurate or comprehensive
Premium features require a subscription at an additional cost
Syncing issues with some older Fitbit devices
In conclusion, the Fitbit app provides users with a comprehensive health and fitness tool that allows for personalized goal tracking, community engagement, and secure data management. With its user-friendly interface and wide range of features, Fitbit stands as a popular choice for achieving and maintaining a healthy lifestyle. Though it may have a few drawbacks, such as occasional app crashes and limited functionality without a Fitbit device, the overall benefits of the app make it a worthwhile choice for many seeking to improve their health and fitness experiences.