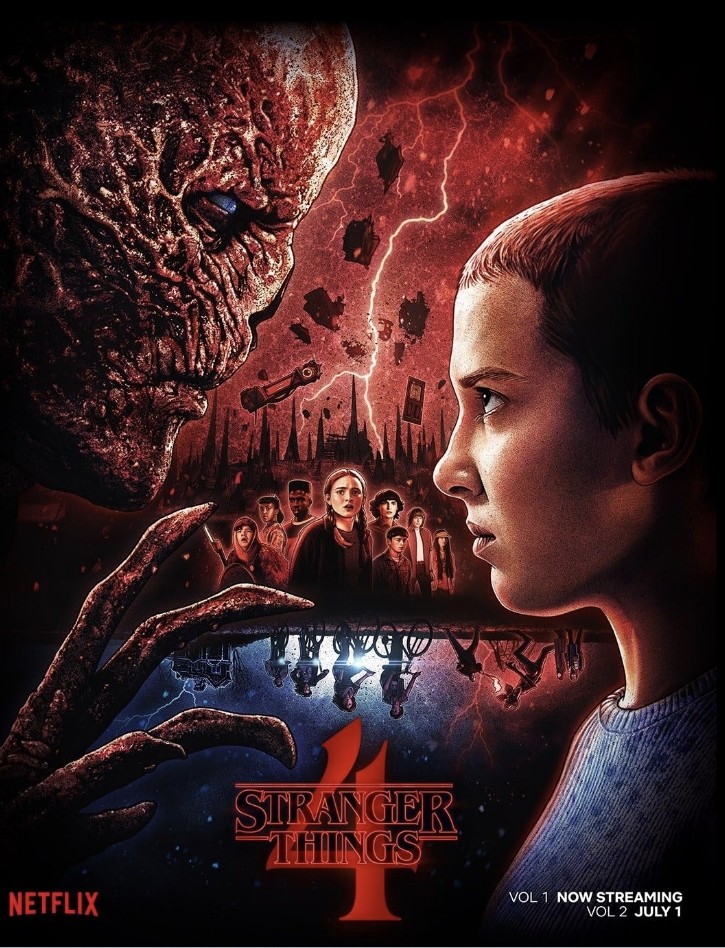 Director:

The Duffer Brothers

Category:

Movies & TV Series

Release date:

July 15, 2016 – present

Distributed by:

Netflix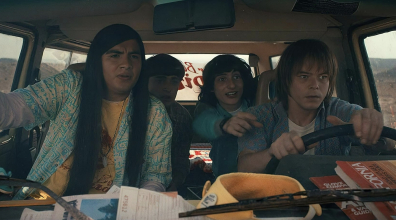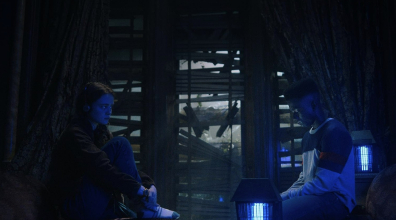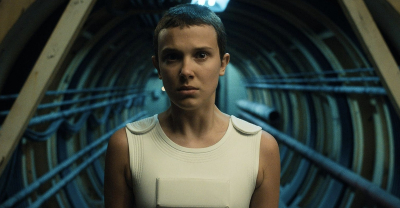 Features Review
A Journey through the 80s with Stranger Things - A Seasoned Review
Welcome to Hawkins, Indiana, the epicenter of eerie mysteries and sinister agencies operating from the shadows. The year is 1983, and yet another stranger thing is brewing beneath the surface, undoubtedly invited by man's insatiable curiosity – opening a portal to another infinitely darker realm. Dive into the supernatural epic told in the thrilling Netflix series – Stranger Things.
Stranger Things weaves a nostalgic tapestry, capturing the spirit of the 1980s, taking us on a ride filled with remarkable hairdos, cheesy synthesizers, and bulky walkie-talkies. The atmospheric quality of the series is intriguing, and the creators, Matt and Ross Duffer, managed to hypnotize us with their homage to a time gone by. They cleverly harken back to the works of two Steves that left their mark on the era - Stephen King and Steven Spielberg, artfully imbuing their narrative with the nuanced themes of IT, The Body, E.T. the Extra-Terrestrial, The Goonies, and others.
At the heart of Stranger Things thrives a threat, alien yet oddly akin to us. The celebrated Upside Down spells danger and exudes darkness, drawing hapless victims into its depths. It is here where the series introduces us to its denizens, both human and monstrous—residents of our reality and the Upside Down's gruesome creatures. Seamlessly, the narrative juggles elements of horror with science fiction, making Stranger Things an adrenaline-pumping ride.
The Strength of Youth
Stranger Things is a youth-centric narrative painting its young protagonists as brave, strong-shouldered, and intelligent. The characters come across as authentic with believable motivations. Their steadfast friendships, heroics, and teenage misadventures offer a sense of empowerment for young viewers. Amidst the darker elements of the series, the narrative sparks resplendent with the torch of youthful connection, making it a magnifying insight into their world.
Punctuating the sense of oncoming doom with moments of innocent teenage love gives the narrative its much-needed breathers. Romantic relationships in the series are far from simple, tinged with a slice of drama, making them even more endearing. The show portrays various relationships under different lights, from Mike and Eleven's sweet budding romance to Nancy and Jonathan's strained relationship.
Evolving yet Repetitive
Season 4 teeters on a fine line between drawing inspiration from its earlier success and repeating the past. It's true the season has grown in length and scope, but has it grown in depth of character, plot or originality? Let's delve in and find out.
When Going Full Circle Isn't Nostalgia
The new season of "Stranger Things" has an unfortunate formulaic touch. While it attempts to pander to fans through clever callbacks and references, these come off as obligatory rather than pleasantly surprising. For instance, the Christmas lights communication, a charming concept in the first season, falls flat in the fourth return. Tropes that were once inventive are getting worn out - one such is the cycling teenagers against the backdrop of a Midwestern night. The show's recursive structure and past-referencing plot lines raise one question - Where is the original spark that kept fans on the edge of the seats?
Season 4 takes a bold step by distancing the main characters - a move that is part exciting and part disconcerting. Our beloved Eleven, played by Millie Bobby Brown, leaves Hawkins for new beginnings in California. Although a fresh canvas for the character's journey, this separation leads to a lackluster set of teen dramas. The void created by their separation triggers cloying relationship subplots that feel out of place in a story driven by sci-fi elements.
In search of the latest supernatural threat, the remaining characters in Hawkins hint at a grand reunion. Yet, this potential power-packed meet-up seems distant despite the season's extended run-time. Long episodes filled with unimpressive teen drama, predictable action, and ordinary horror sequences deliver a lukewarm viewing experience.
What's New - Actors or Just More of the Same?
A standout feature of "Stranger Things" has been its precocious cast that has matured over the past six years. This maturity, however, is uneven with certain actors shining while others flounder. Gaten Matarazzo, Sadie Sink, Brown, and Priah Ferguson maintain their captivating screen presence while a few others struggle with evolving character arcs. New protein to the meat are from performers such as Joseph Quinn and Eduardo Franco, who bring a fresh flavor to the otherwise repetitive portrayal.
The creators, Duffer Brothers, have transitioned the narrative style from a Spielberg-esque approach to a realm more reminiscent of De Palma and Cronenberg. While novel, this shift shadows the essence of what fans loved about the show - the Duffers' original storytelling style.
Conclusion
Through cataclysmic events, shifting alliances, budding romances, and dangerous adversaries, Stranger Things takes us on a thrilling journey marked by twists, surprises, and heart-stopping moments. It's a vivid horror-meets-science fiction narrative of an ordinary town caught in extraordinary circumstances. Embellished by the innocence of friendship, teenage love, parental care, and 80s nostalgia, Stranger Things becomes a richly-layered saga magnifying the complexities and wonders of the human spirit.